Club Magazine: Vintage & Classic
The Club's own magazine. Published quarterly in an A4 format on gloss paper.
'Vintage and Classic' is a quality colour publication, printed quarterly on gloss paper in A4 format and distributed to all members. The aim of our magazine is to provide an insight into the fascinating world of vintage and classic light aviation, especially the role played by the Vintage Aircraft Club. Content includes: reports about Club events, articles about vintage and classic aeroplanes, news of restoration projects and sometimes we dip into the history of the Club. Occasionally stories also feature members' current or prior involvement with the broader vintage aviation scene. The Club's magazine underwent a re-vamp in Summer 2018. Four samples of this new style can each be viewed in pdf format by clicking on the links below which will open in a new window. To enjoy the latest issue please join our club.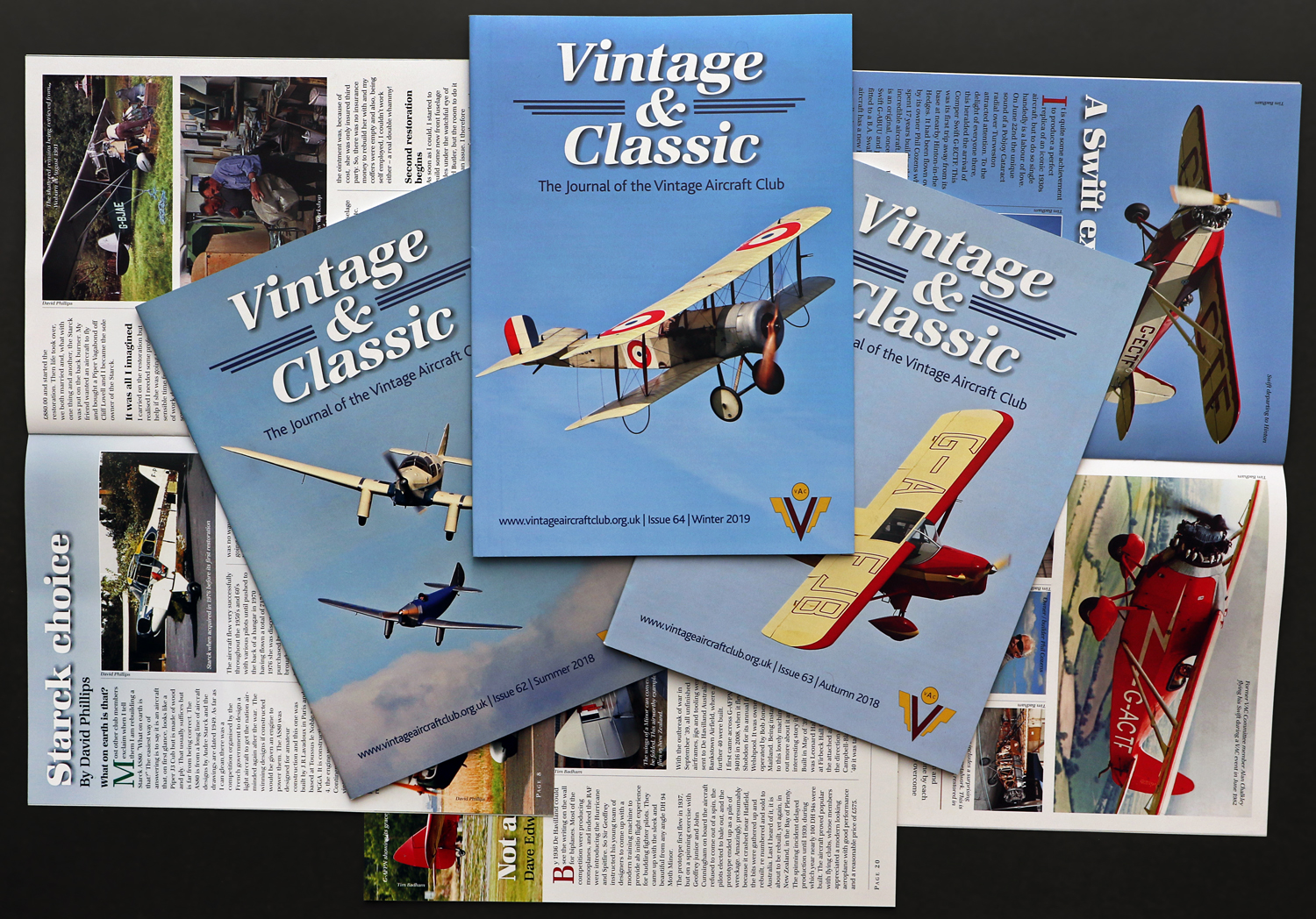 Vintage and Classic Spring-2019 Issue 65

Vintage and Classic Winter-2019 Issue 64

Vintage and Classic Summer-2018 Issue 62

Vintage and Classic Autumn-2018 Issue 63